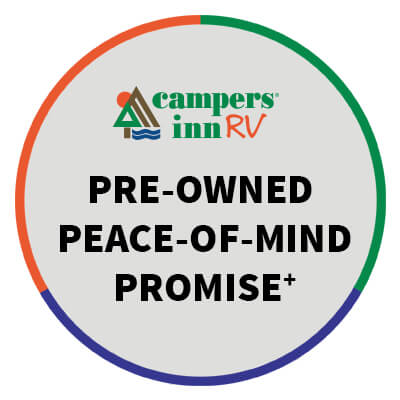 Used RVs for Sale in Eldridge IA
Here at Campers Inn RV, we pride ourselves on the RVs we sell. As the trusted resource in our marketplace, our Pre-Owned Peace-Of-Mind Promise offers the confidence of knowing that you did not sacrifice quality for price. We thoroughly inspect and test a specified list of interior, exterior and motorhome items to ensure they are functioning properly on the day of delivery. Click here for more information about the Pre-Owned Peace-Of-Mind Promise.  
We're sorry. We were unable to find any results for this page. Please give us a call for an up to date product list or try our Search and expand your criteria.